COMMERCIAL HOARDING NOW AVAILABLE TO BUY
TITAN Hoarding Systems, Australia's market leading supplier of Engineer Certified freestanding temporary hoarding systems is, for the first time, offering TITAN components for sale across Australia.
TITAN Hoarding Systems hold several Patents and is backed by years of design, development, engineering, rigorous testing, and tens of thousands of installations across Australia and the World to ensure all your Retail, Commercial and Construction hoarding requirements are met.
One of the major decisions a project or business face is whether to buy or hire their site hoarding. Both options have advantages and the ultimate decision will be determined by the quantity and duration of your work, your budget and how much flexibility you require.
TITAN Hoarding System's modular design means that components are sold individually so you only need to purchase what you require specific to your project and you can always buy or hire additional components at any time.
Owning a quantity of TITAN Components makes commercial sense. You can reduce your ongoing project cost and be confident that during peak demand you can supplement your own stock with short- or long-term dry hire from TITAN. By investing in your very own TITAN Hoarding System you can:
Increase company assets
Create a company tax deduction
Control scheduling and project / jobs costs
Have an Engineer Certified Hoarding System on hand as needed so you can respond quickly to your client's demands
THE SAFEST HOARDING SYSTEM
At TITAN we are particularly proud of our safety record. TITAN Hoarding Systems has an outstanding safety track record of keeping your customers and the public safe which allows surrounding businesses to open and trade as usual while construction works take place. When you need the safest and most trusted hoarding system in Australia, contact TITAN Hoarding Systems.
COMPREHENSIVE TRAINING, ONGOING SUPPORT & CLIENT BENEFITS
TITAN Hoarding Systems offers comprehensive training, so you know that your staff are installing the safest hoarding system using the safest and most efficient methods and your clients can be assured that they are getting the best product and service.
When you purchase TITAN Hoarding Systems you become part of our hoarding family. We offer ongoing technical support, industry leading documentation and access to exclusive client only content.
TITAN Hoarding Systems has the most experienced team available to help you with all your hoarding system requirements and we will still be here to help long after your purchase.
AUSTRALIAN OWNED, MANUFACTURED AND SUPPORTING LOCAL BUSINESS
TITAN Hoarding Systems is a proud Australian company.
TITAN Hoarding Systems also proudly supports local business. Our hoarding components are made in Australia, by Australian companies from Australian resources and TITAN has been integral in the establishment of many small hoarding businesses across Australia.
If you are looking at starting your own hoarding business, need a guaranteed Australian Standard compliant Engineer Certified hoarding system or want a market leading product that will compliment your existing business offering then contact our friendly team.
TITAN Hoarding Systems have also developed trade partnerships with other Australian companies to provide small businesses within the TITAN community, National buying power.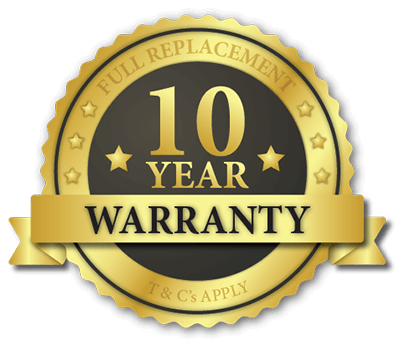 All TITAN Hoarding System's structural components come with a 10 Year Full Replacement Warranty T&C's apply. Our components are made by quality companies from quality raw materials, so they are built to last, guaranteed.
ONE ENGINEERED SYSTEM, MULTIPLE ADAPTABLE SOLUTIONS™
The TITAN offer is very simple. With TITAN components you can build freestanding internal hoardings up to 7.2 metres high using standard 70 x 45 MGP10 timbers. You can also build Wind Rated / External Hoardings to meet wind speeds up to 284 km/h! Need a Display Wall or Dust Encapsulation Hoarding? TITAN can help! From Kiosk / Work Zone Hoardings to Shopfront / Retail Hoardings to Balustrade Replacement and everything in between. If you have a hoarding requirement, we have an Engineer Certified configuration to fit!
THERE HAS NEVER BEEN A BETTER TIME TO BUY
In May 2021 the Australian Government announced that the temporary instant asset write off would be extended to 30 June 2023 (previously only to 30 June 2022). This will allow eligible businesses with combined annual turnover of $5 billion or less to deduct the full cost of eligible depreciable assets. Assets must be purchased after 6 October 2020 and installed and ready for use by 30 June 2023. Speak to your accountant about how buying TITAN Hoarding Systems can help your business.
TITAN Hoarding Systems are available for purchase worldwide. Don't delay, get in touch today!
Extended Working Life
TITAN structural components harness the most advanced materials, manufacturing methods and modular structural engineering techniques to extend the working life of each component so it continues to generate a return.
TITAN ENABLES ANYONE TO BUILD ENGINEER CERTIFIED HOARDINGS
A few of TITAN's primary features
Builders, Shopfitters, Retailers, the public and or other existing / aspiring Hoarding companies can build or have built an Engineer Certified internal or external Hoarding. 
TITAN is more than systems and structural components, its years of development cultivating instruction manuals, YouTube tutorials and an extensive network of TITAN trained Installers and distributors who can provide support and advice. TITAN has zero doubt our structural components will continue to support your company and your hoarding installations, and that is why we proudly offer a 10 year full replacement warranty.