This article by Christie McCormack, National Manager, TITAN Hoardings Australia, was first published in SCN's – September/October Mini Guns edition. forming part of a special sustainability feature showcasing eco-friendly and environmental innovators.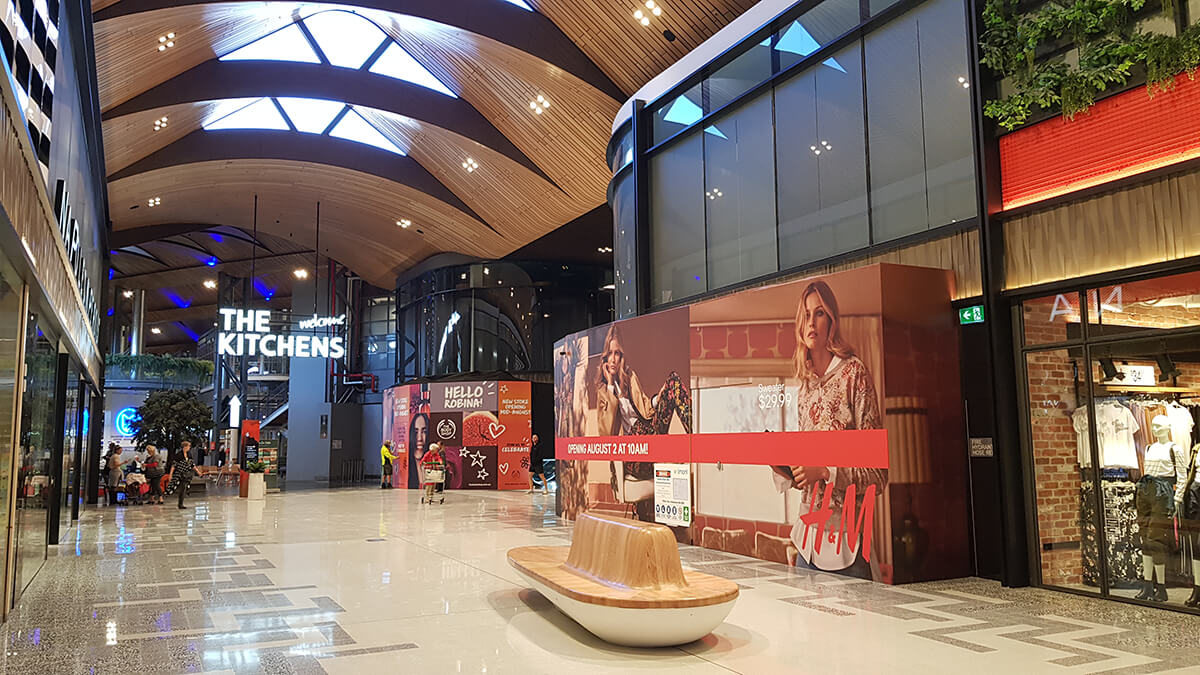 More than half of Australia's companies are planning to scale back environmental initiatives to weather the financial harm caused by the pandemic but given sustainability is a long-term strategy, the effects of not having a plan could prove disastrous. Every industry needs to be reinvented with sustainability in mind which is exactly what TITAN did a decade ago.
In 2009, TITAN set out to do things differently. Traditional temporary hoardings were unsafe and not sustainable. With a clear vision of improving the industry, TITAN Hoarding Systems was born.
Fast forward a few years and in 2012 TITAN launched the first modular hoarding system in Australia. TITAN set a benchmark for the industry with our Engineer Certified free-standing hoarding system that is reusable and has a design life of 25 years.
TITAN was designed with safety and sustainability in mind. Using Australian aluminium extrusion for our Upright Receivers and Eco® Aluminium Pine Stud Replacement and UV balanced polymer filled with high grade concrete for our counterweights, TITAN is the only Australian Made temporary hoarding system in Australia and it's a title we are extremely proud of.
Top quality products manufactured locally have been a key to TITAN's success. When designing TITAN, Australian aluminium was chosen as it is strong yet lightweight with a long lifespan. TITAN wanted to reduce waste within the industry, so aluminium was a natural choice.
Aluminium is infinitely recyclable without degradation to the material so if our components ever do come to the end of their design life, we're pleased to know they will be fully recycled. Recycling aluminium also saves more than 90% of the greenhouse gas emissions associated with primary aluminium production and requires only 8% of the energy.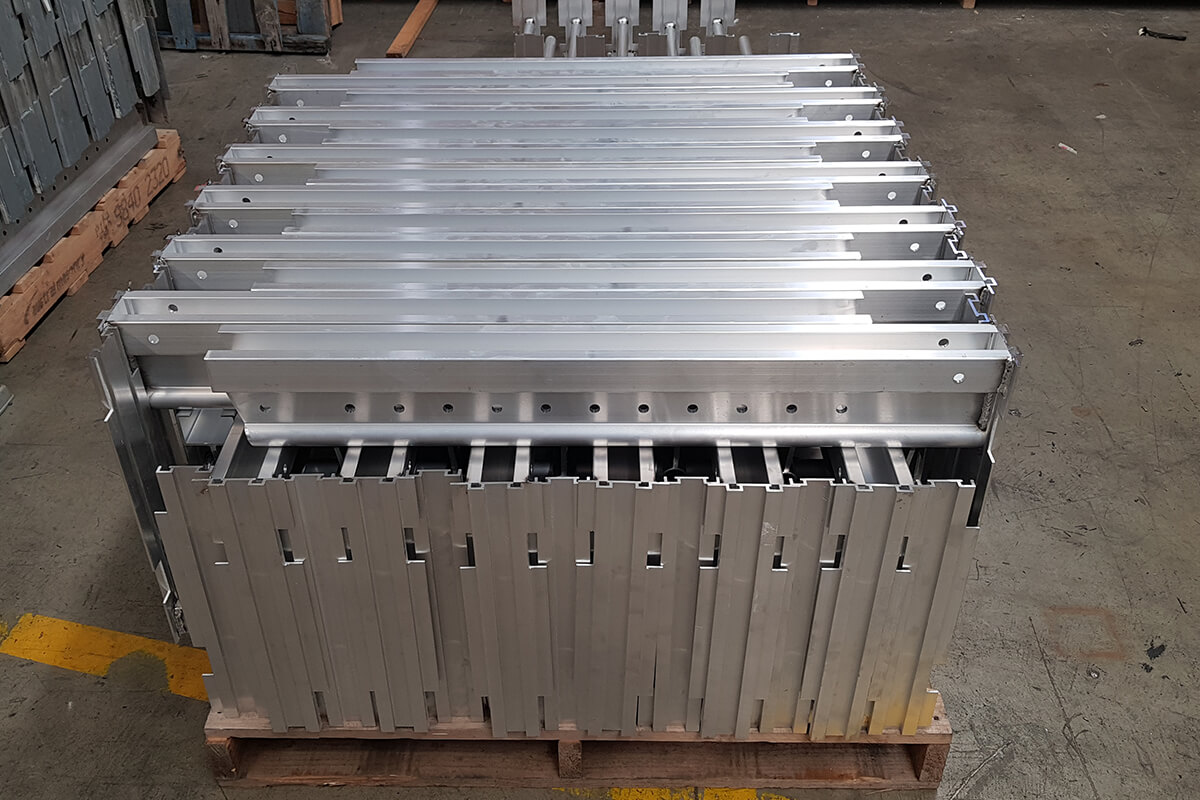 The energy needed to produce primary aluminium is down more than a quarter since 1995 and carbon footprint is down nearly 40%. This is equivalent to 37 million barrels of oil saved and 25 million tons of CO2e GHG reduced per year.
CO2 emissions is the main challenge of using aluminium however TITAN is offsetting manufacturing emissions through several initiatives. The ultimate target for the aluminium industry is to become CO2 emission free which is improving as technology evolves.
Sustainability: why should a small business bother?
Sustainability isn't just the responsibility of big business. Every business and every person can help to preserve resources and have a positive impact on our planet. The UK Government's climate advisors, the Committee on Climate Change suggest that 60% of the measures required to achieve 'net zero' emissions will require some degree of behavioural and social change. With 99.8% of all Australian businesses considered to be small to medium enterprises, small business will be integral to larger organisations achieving their ambitious net zero emissions targets.
COVID-19 and sustainability. How are they linked?
Research has shown that societal disruptions can provide opportunities to reshape societal practices and COVID-19 has disrupted the world unlike anything we have ever experienced. A significant impact of COVID-19 on the hoarding industry has been the shortage of timber. A sharp increase in global demand for construction materials has led to this global shortage. With more than 130,000 homes forecast to be built nationally this year, the surging demand has a flow on effect to other industries.
While no one was prepared for a pandemic, TITAN was prepared for an inevitable shortage in the forestry sector.
While we advocate for the use of sustainably sourced timber and the use of FSC certified wood, TITAN has gone one step further and developed a timber alternative. The pandemic and subsequent global shortage has highlighted the need for such alternatives, TITAN hopes that shopping centre groups will look to use more sustainable products like TITAN's Eco® Aluminium Pine Stud replacement in their centres on an ongoing basis.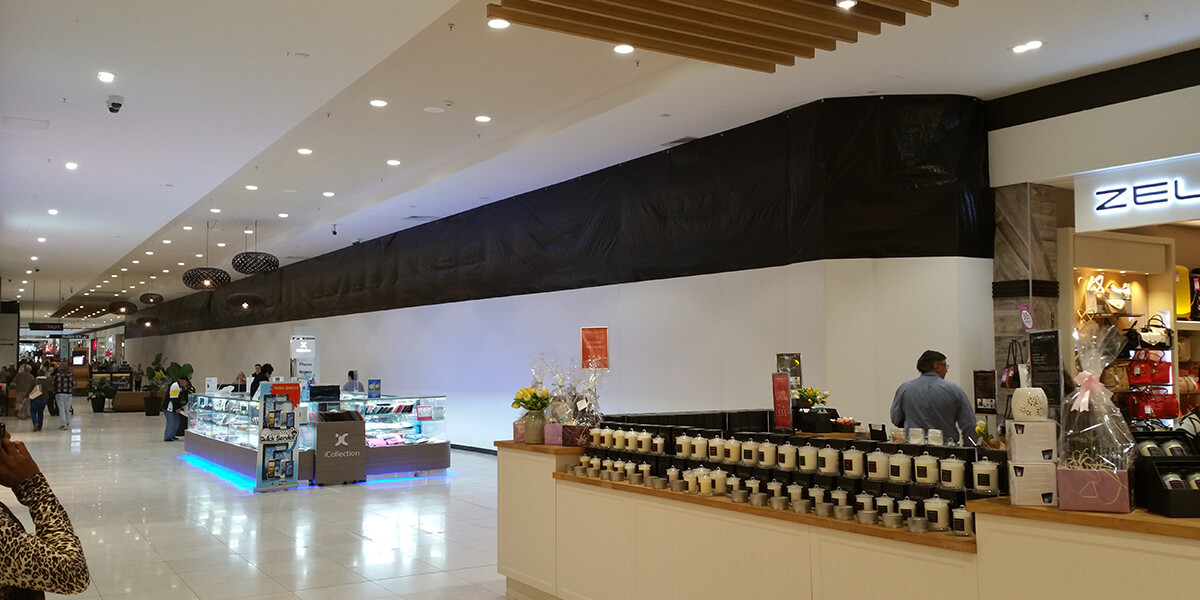 Sustainability is a broad concept. It's about the long-term, multifaceted impacts and implications of your products and services. Sustainability is also much more than 'thinking green'. Each of the four pillars of sustainability (human, social, economic, and environmental) should be considered when launching any new initiative or action.
At TITAN, we are focused on advancing a more diverse, equitable and inclusive industry which is why we integrate each of these pillars into our business model.
TITAN Hoarding Systems started as a Hire business which was another first for the hoarding industry. The rental economy is inherently sustainable and better for the environment and the equipment hire industry is considered the OG of the rental economy. By design this industry uses resources more efficiently, is more sustainable and enables entrepreneurial opportunities.
TITAN has helped establish many small businesses in an equitable, non-exploitative way and we now have distributors and trained installers across Australia, New Zealand, and South-East Asia. We can offer free training virtually and our online client portal means technical advice is only a click away.
In addition to our trailblazing products and services, the team at TITAN have looked closely at what else we can do.
TITAN has depots located strategically around Australia which limits the need for freight. Clients can collect what they need from their local depot saving time, money, and emissions. TITAN has a staff wide recycling program to directly reduce landfill from our office and warehouse operations and we donate used material to local men's sheds for community projects. In 2019, we went paperless and invested in renewable energy to reduce our carbon emissions. While small, these initiatives can have a big impact on the environment and our bottom line. Did you know that for every 17 reams of paper not used you save one tree and around 50kg of CO2 being released into the atmosphere! TITAN is proof that small business can have a big impact!